A Star is Born!!!



Here's The Line UP!!!!!!!......please forgive the substandard photography they were three days old and mom made us hurry up.....she was alittle destressed about the pups screamin and us lookin......but what a good girl she only whined at us.

July 12th app. 1:47
#1 First out The diamond man



#2 Second a little girl just looks just like her mommy.....minijez.....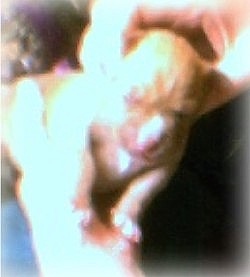 # 3 Hawk I call The big giant head.....LOL




#4 another bone clone in female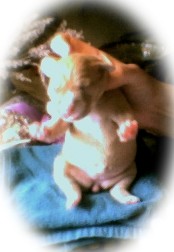 #5 Miss gizymo....screamin even.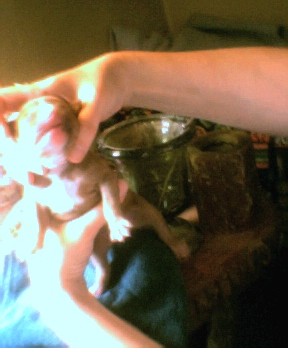 #6 The spittin image of his daddy! The bone clone.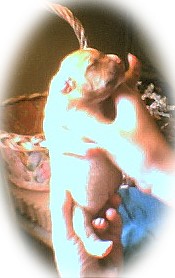 And last but certainly never least.....Ravens pick......#7 Red 2d Bone VooDoo Runnin